I had lived near Mendon and driven by New England Steak and Seafood for years, yet never remembered to stop by and eat. They have been serving up delicious steak, seafood, and more since 1956. I didn't even realize that they have been listed as one of the top 10 restaurants in Central Massachusetts! I figured it was time to see what all the hype was about.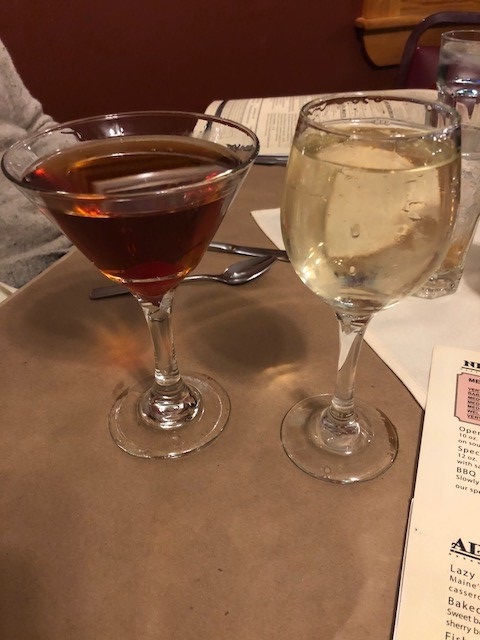 As always, we had to test the alcoholic beverages. I tried one of their Pinot Grigio's, the Casalini, and my fiancé (Tim) had a Manhattan. The Pinot was the perfect amount of crisp for me. Tim enjoyed the Manhattan and said it was nicely made and smooth to drink.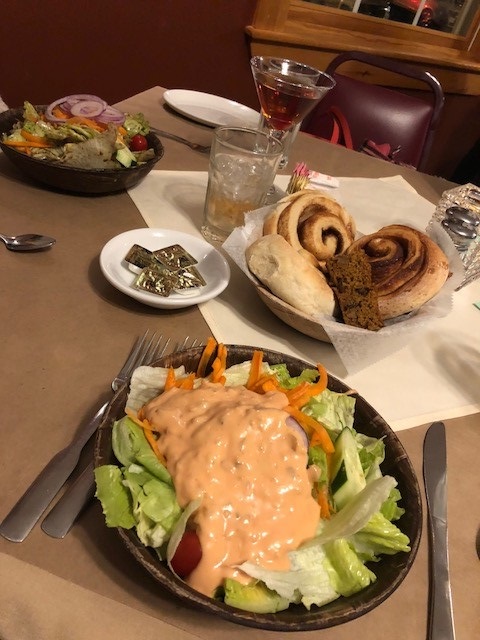 What's that you ask? Did they serve bread before the entrees? My gosh, they sure did. It wasn't your average white and wheat bread. We were handed a basket filled with cinnamon rolls, pumpkin bread, and a less sweet onion bread. Needless to say, we ended up taking the sweet breads home for a late-night dessert!
Now it was time for dinner! Our entrees came with salads and to be quite honest…this may have been the best salad I've ever had. The greens were so fresh and crisp – I couldn't stop eating it!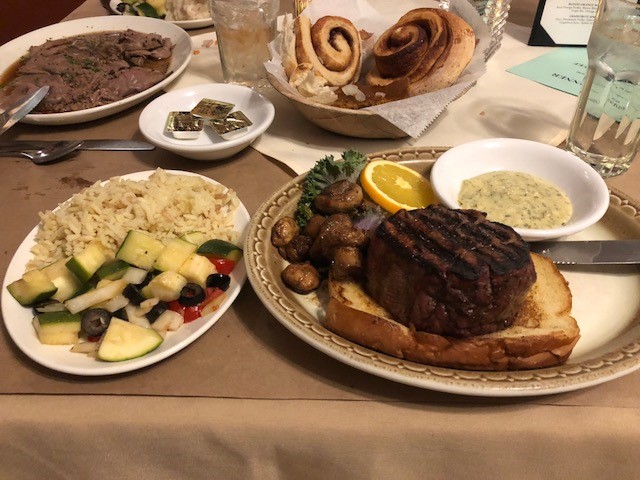 As the red meat lover that I am, I ordered up the filet mignon with rice and sautéed zucchini, tomato, and onion. The steak was cooked perfectly with a nice pink middle and the vegetables were a delicious addition!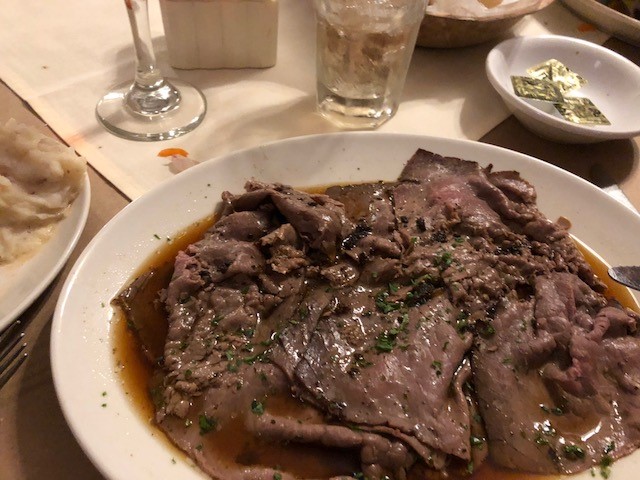 Tim was feeling some steak as well and tried the roasted sirloin with mushrooms, mashed potatoes, and zucchini. The sirloin was thinner than he expected, but so tender and juicy that he loved it. And those mashed potatoes were incredible! Nice and buttery…probably very bad for you…just the way we like them!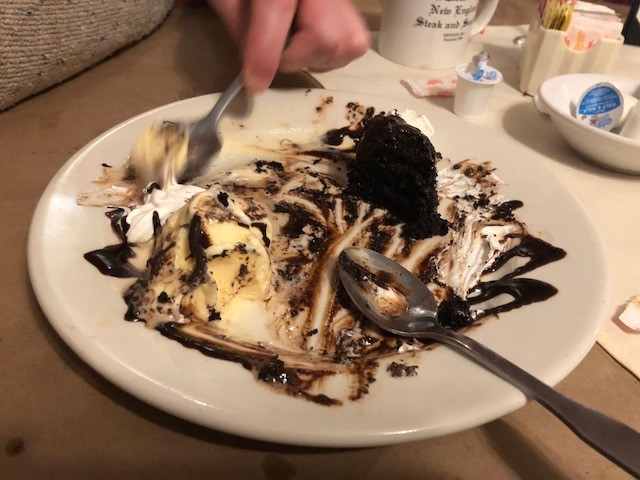 We, of course, saved room for dessert. A chocolate lava cake served with a dollop of ice cream! We dug in so quickly that we forgot to take a picture first! The best part was that it was big enough for both of us to share.
The service at New England Steak and Seafood was great and the breads were something to remember. I'm glad we finally made the time to stop for dinner here. We will definitely go back again and try the seafood!
Rt. 16, Mendon, MA